Best
E COMMERCE DEVELOPMENT COMPANY IN NAGPUR
In a world where digital connectivity reigns supreme, businesses are racing to establish their online presence and seize the boundless opportunities of e-commerce. Amidst this frenzy, one company stands tall, empowering entrepreneurs to conquer the digital realm with expertise and finesse. Welcome to the domain of Invictus Consultants, the e commerce development company in nagpur powerhouse based.
Overview of
Invictus Consultants
A. Company Background and Expertise
Invictus Consultants, based in the bustling city of Nagpur, has cemented its position as a leading force in the world of e-commerce development. With a history of several years, Invictus Consultants has cultivated a reputation for delivering exceptional solutions that propel businesses to new heights of success in the digital realm. Their dedicated professionals bring a wealth of experience and expertise, ensuring that every client receives personalized attention and cutting-edge solutions tailored to their unique requirements.
B. Key Services Offered by Invictus Consultants
E-commerce Website Development
Invictus Consultants specializes in crafting visually stunning and user-friendly e-commerce websites that captivate customers and drive conversions. From intuitive navigation to seamless payment integration, their websites are designed to provide a flawless online shopping experience.
Mobile Commerce Solutions
Invictus Consultants recognizes the importance of optimizing e-commerce platforms for mobile devices in today's mobile-driven world. They develop responsive and feature-rich mobile applications that enable businesses to tap into the vast potential of the growing mobile market.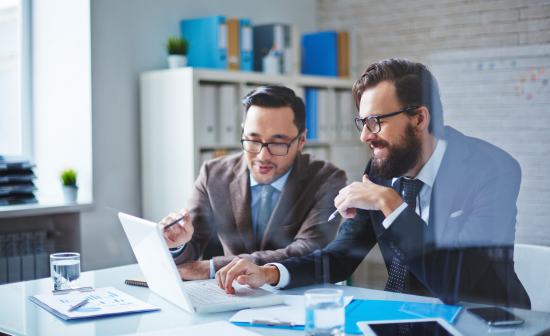 E-commerce Strategy and Consulting
Invictus Consultants goes beyond mere development, offering strategic guidance to businesses seeking to establish or enhance their online presence. Their expert consultants provide valuable insights and recommendations.
Payment Gateway Integration
Streamlining payment processes is vital for any e-commerce venture. Invictus Consultants excels in integrating secure and efficient payment gateways into e-commerce platforms, ensuring seamless transactions and instilling trust in customers.
C. Highlight of Successful
E-commerce Projects Handled by Invictus Consultants

Illuminating Beauty: Invictus Consultants partnered with a skincare brand, "GlowGuru," to transform their traditional brick-and-mortar business into a thriving e-commerce enterprise. By creating an elegant and intuitive online store, implementing a user-friendly interface, and incorporating secure payment gateways, Invictus Consultants helped GlowGuru expand its customer base exponentially, achieving record-breaking sales and establishing a prominent online presence.
Tail-wagging Success: Invictus Consultants collaborated with "PetPaws," an emerging pet supply retailer, to build an engaging e-commerce platform dedicated to pet owners. Invictus Consultants provided PetPaws with a visually appealing and user-friendly website by combining magnetic design elements with seamless functionality. The result? PetPaws experienced a significant surge in online sales, becoming a destination for pet lovers seeking high-quality products and a delightful shopping experience.

Sporting Triumph: Invictus Consultants partnered with "SportsHub," a renowned sports equipment retailer, to revamp their online store. Leveraging their expertise in e-commerce development, Invictus Consultants enhanced the website's performance, optimized its search engine visibility, and implemented advanced inventory management systems. As a result, SportsHub witnessed a remarkable increase in website traffic, conversions, and customer satisfaction, solidifying its position as a leading destination for sports enthusiasts. These success stories exemplify Invictus Consultants' ability to transform businesses through their comprehensive e-commerce solutions, innovative strategies, and relentless dedication to excellence.
IV. Services
Provided by Invictus Consultants
01
Invictus Consultants excels in crafting visually stunning and user-friendly e-commerce websites that captivate customers and drive conversions. They understand that a well-designed website is crucial for attracting and retaining new customers in the competitive online marketplace. With their expertise in user experience (UX) design, responsive layouts, and seamless navigation, Invictus Consultants ensures that every e-commerce website they develop delivers a delightful and intuitive shopping experience.
02
Invictus Consultants recognizes that every business is unique and has specific requirements. They offer e-commerce platform customization services to tailor online stores according to the particular needs of their clients. Whether customizing the shopping cart functionality, implementing personalized product catalogues, or integrating unique features, Invictus Consultants ensures that the e-commerce platform aligns perfectly with its client's business goals and branding.
03
Streamlining payment processes is vital for the success of any e-commerce venture. Invictus Consultants specializes in integrating secure and efficient payment gateways into e-commerce platforms. They understand the importance of offering market customers a seamless and secure checkout experience. With their expertise in payment gateway integration, Invictus Consultants ensures that businesses can accept various payment methods, instilling trust in customers and boosting conversion rates.
04
Search Engine Optimization [SEO] is crucial for driving organic traffic to traffic e-commerce websites in the competitive online landscape. Invictus Consultants offers SEO optimization services specifically tailored for e-commerce platforms. They employ advanced strategies to enhance website visibility, improve keyword rankings, and attract highly targeted traffic. By optimizing product descriptions, meta tags, and other crucial elements, Invictus Consultants helps businesses climb the search engine rankings, increasing their online visibility and driving qualified leads to their e-commerce websites.
Invictus Consultants' comprehensive range of services empowers businesses to establish a solid and successful online presence. Whether developing visually captivating websites, customizing e-commerce platforms, integrating secure payment gateways, or optimizing search engines, Invictus Consultants provides the expertise and solutions necessary to thrive in the dynamic world of e-commerce.
A. The Growth of E Commerce in Nagpur
Nagpur, known as the "Orange City" and the geographical center of India, has witnessed a remarkable surge in e-commerce activities in recent years. As technology advances and internet penetration expands, the city's vibrant business community has embraced the immense potential of online commerce. With a burgeoning population and a robust entrepreneurial spirit, Nagpur has become a hotbed for e-commerce ventures, large and small.
The rise of e-commerce in Nagpur can be attributed to several factors. Firstly, the increasing accessibility to smartphones and affordable internet connectivity has propelled the adoption of online shopping among the city's residents. This, coupled with the convenience and time-saving benefits offered by e-commerce platforms, has driven a significant shift in consumer behaviour.
Furthermore, the COVID-19 pandemic acted as a catalyst for the growth of e-commerce in Nagpur. With restrictions on physical retail establishments, businesses turned to digital channels to continue serving their customers. This shift in dynamics led to a surge in online sales. It reinforced the importance of establishing a solid online presence.
B. The Demand for Professional E-commerce Development Companies
As the e-commerce landscape in Nagpur continues to thrive, the demand for professional e-commerce development companies has reached unprecedented heights. Businesses in the city are increasingly recognizing the need for specialized expertise to navigate the complexities of the digital realm and maximize their online potential.
Professional e-commerce development companies like Invictus Consultants play a pivotal role in meeting this demand. Their in-depth knowledge, technical proficiency, and experience in the e-commerce domain position them as invaluable partners for businesses looking to establish or expand their online ventures. These companies offer various services, including website development, mobile commerce solutions, strategic consulting, and payment gateway integration, enabling businesses to create seamless, visually appealing, and secure e-commerce platforms.
By collaborating with a professional e-commerce development company, businesses in Nagpur can unlock the full potential of e-commerce, tap into broader markets, enhance customer engagement, and ultimately drive sustainable growth. These companies provide the expertise and cutting-edge solutions necessary to stay ahead of the competition in the rapidly evolving digital landscape of Nagpur's e-commerce industry.
A. Advantages of Professional E-commerce Development Services
Professional e-commerce developers possess deep expertise in the latest technologies, UX design, payment gateways, and SEO. They provide customized solutions aligned with business goals, creating a distinct online presence. Businesses enhance customer satisfaction with a seamless user experience, including responsive design and secure payment gateways. Scalable platforms accommodate growth and changing needs.
B. Highlight the potential impact on sales and customer satisfaction
A professionally developed e-commerce platform enhances the online shopping experience, increasing sales. Intuitive navigation, secure payment gateways, and streamlined checkout processes boost conversion rates. A seamless user experience fosters customer satisfaction, encouraging repeat purchases, positive reviews, and a strong brand reputation.
IV. Services
Provided by Invictus Consultants
01
Invictus Consultants is renowned for its commitment to delivering high-quality designs that are visually captivating and provide an exceptional user experience. Their talented designers and developers work closely with clients to understand their brand identity and create e-commerce websites that are aesthetically pleasing but also intuitive and user-friendly. By prioritizing design excellence, Invictus Consultants ensures businesses can make a long-lasting impression on their customers and drive engagement.
02
One of the key advantages of working with Invictus Consultants is their ability to provide customized solutions tailored to each client's unique requirements. They understand that every business has distinct goals, challenges, and target audiences. By taking a personalized approach, Invictus Consultants develops e-commerce platforms and strategies that align perfectly with the client's vision and business objectives. This level of customization enables businesses to differentiate themselves in the market and meet the specific needs of their customers.
04
Invictus Consultants values the time and investment of their clients. They have the best track record of delivering projects on time, ensuring businesses can launch their e-commerce platforms and generate revenue without unnecessary delays. Moreover, Invictus Consultants provides ongoing support to clients, offering assistance and resolving any issues that may arise post-launch. This commitment to timely project delivery and reliable support enables businesses to focus on their core operations while knowing that their e-commerce platform is in capable hands.
05
Invictus Consultants has garnered praise and appreciation from numerous satisfied clients who have experienced the benefits of their services. These testimonials testify to the company's expertise, professionalism, and ability to deliver exceptional results. Businesses can be confident in their choice of Invictus Consultants, knowing that they are partnering with a reputable e-commerce development company with a proven track record of success and customer satisfaction.